Disclaimer: this post may contain affiliate links, which earn me a commission at no additional cost to you.
Earlier this year, I created a book list of non-fiction books about cults. Next up – a list of fiction books about cults! Who doesn't love a good cult book?!
1. The Vicious Circle by Katherine St. John
On a river deep in the Mexican jungle stands the colossal villa Xanadu, a wellness center that's home to The Mandala, an ardent spiritual group devoted to self-help guru Paul Bentzen and his enigmatic wife Kali. But when, mysteriously, Paul suddenly dies, his entire estate–including Xanadu–is left to his estranged niece Sveta, a former model living in New York City.
Shocked and confused, Sveta travels to Mexico to pay her respects. At first, Xanadu seems like a secluded paradise with its tumbling gardens, beautiful people, transcendent vibe, and mesmerizing de-facto leader Kali. But soon the mystical façade wears thin, revealing a group of brainwashed members drunk on false promises of an impossible utopia and a disturbing, dangerous belief system–and leader–guiding them.
As the sinister forces surrounding Sveta become apparent, she realizes, too late, she can't escape. Frantic and terrified, she discovers her only hope for survival is to put her confidence in the very person she trusts the least.
Links: Amazon – Libro.fm – Goodreads
2. This Might Hurt by Stephanie Wrobel
Welcome to Wisewood. We'll keep your secrets if you keep ours.
Natalie Collins hasn't heard from her sister in more than half a year.
The last time they spoke, Kit was slogging from mundane workdays to obligatory happy hours to crying in the shower about their dead mother. She told Natalie she was sure there was something more out there.
And then she found Wisewood.
On a private island off the coast of Maine, Wisewood's guests commit to six-month stays. During this time, they're prohibited from contact with the rest of the world–no Internet, no phones, no exceptions. But the rules are for a good reason: to keep guests focused on achieving true fearlessness so they can become their Maximized Selves. Natalie thinks it's a bad idea, but Kit has had enough of her sister's cynicism and voluntarily disappears off the grid.
Six months later Natalie receives a menacing e-mail from a Wisewood account threatening to reveal the secret she's been keeping from Kit. Panicked, Natalie hurries north to come clean to her sister and bring her home. But she's about to learn that Wisewood won't let either of them go without a fight.
Links: Amazon – Libro.fm – Goodreads
3. The Last Housewife by Ashley Winstead
While in college in upstate New York, Shay Evans and her best friends met a captivating man who seduced them with a web of lies about the way the world works, bringing them under his thrall. By senior year, Shay and her friend Laurel were the only ones who managed to escape. Now, eight years later, Shay's built a new life in a tiny Texas suburb. But when she hears the horrifying news of Laurel's death—delivered, of all ways, by her favorite true-crime podcast crusader—she begins to suspect that the past she thought she buried is still very much alive, and the predators more dangerous than ever.
Recruiting the help of the podcast host, Shay goes back to the place she vowed never to return to in search of answers. As she follows the threads of her friend's life, she's pulled into a dark, seductive world, where wealth and privilege shield brutal philosophies that feel all too familiar. When Shay's obsession with uncovering the truth becomes so consuming she can no longer separate her desire for justice from darker desires newly reawakened, she must confront the depths of her own complicity and conditioning. But in a world built for men to rule it—both inside the cult and outside of it—is justice even possible, and if so, how far will Shay go to get it?
Links: Amazon – Libro.fm – Goodreads
4. The Witch Hunter by Max Seeck
A bestselling author's wife has been found dead in a gorgeous black evening gown, sitting at the head of a formally set dinner table. Her most chilling feature—her face is frozen in a ghastly smile.
At first it seems as though a deranged psychopath is reenacting the gruesome murders from The Witch Hunter, the bestseller written by the victim's husband. But investigator Jessica Niemi soon realizes she's not looking for a single killer but rather for dozens of believers in a sinister form of witchcraft.
They know her every move and are always one step ahead. As the bodies start piling up, Jessica knows they won't stop until they get what they want. And when her dark past comes to light, Jessica finds herself battling her own demons while desperately trying to catch a coven of killers before they claim their next victim.
Links: Amazon – Libro.fm – Goodreads
5. Station Eleven by Emily St. John Mandel
Set in the days of civilization's collapse, Station Eleven tells the story of a Hollywood star, his would-be savior, and a nomadic group of actors roaming the scattered outposts of the Great Lakes region, risking everything for art and humanity.
One snowy night a famous Hollywood actor slumps over and dies onstage during a production of King Lear. Hours later, the world as we know it begins to dissolve. Moving back and forth in time—from the actor's early days as a film star to fifteen years in the future, when a theater troupe known as the Traveling Symphony roams the wasteland of what remains—this suspenseful, elegiac, spellbinding novel charts the strange twists of fate that connect five people: the actor, the man who tried to save him, the actor's first wife, his oldest friend, and a young actress with the Traveling Symphony, caught in the crosshairs of a dangerous self-proclaimed prophet.
Links: Amazon – Libro.fm – Goodreads
6. After We Were Stolen by Brooke Beyfuss
When nineteen-year-old Avery awakens to flames consuming her family's remote compound, she knows it's her only chance to escape her father's grueling survival training, bizarre rules, and gruesome punishments. She and her brother Cole flee the grounds for the first time in their lives, suddenly homeless in a world they know nothing about. After months of hiding out, they are arrested for shoplifting and a shocking discovery is made—Avery and Cole were kidnapped fifteen years earlier, stolen by cult leaders they knew as Mom and Dad.
Cole is immediately returned to his birth family, leaving Avery alone and desperate. She is uncertain if her "parents" survived the fire and is terrified to find out. The loss of Cole and the trauma of her former life threaten to undo her, but when the police investigation reveals there may be more survivors, Avery must uncover the truth about the fire to truly be free.
Suspenseful, emotionally charged, and deeply thought-provoking, After We Were Stolen delves into the idea of family—those we're born into and those we make—resilience, and the lengths a cult survivor will go to finally be free of her painful past. Brooke Beyfuss's powerful debut novel sparkles with heart, grit, and extraordinary characters who will stay with you long after the last page.
Links: Amazon – Libro.fm – Goodreads
7. A History of Wild Places by Shea Ernshaw
Travis Wren has an unusual talent for locating missing people. Hired by families as a last resort, he requires only a single object to find the person who has vanished. When he takes on the case of Maggie St. James—a well-known author of dark, macabre children's books—he's led to a place many believed to be only a legend.
Called "Pastoral," this reclusive community was founded in the 1970s by like-minded people searching for a simpler way of life. By all accounts, the commune shouldn't exist anymore and soon after Travis stumbles upon it… he disappears. Just like Maggie St. James.
Years later, Theo, a lifelong member of Pastoral, discovers Travis's abandoned truck beyond the border of the community. No one is allowed in or out, not when there's a risk of bringing a disease—rot—into Pastoral. Unraveling the mystery of what happened reveals secrets that Theo, his wife, Calla, and her sister, Bee, keep from one another. Secrets that prove their perfect, isolated world isn't as safe as they believed—and that darkness takes many forms.
Hauntingly beautiful, hypnotic, and bewitching, A History of Wild Places is a story about fairy tales, our fear of the dark, and losing yourself within the wilderness of your mind.
Links: Amazon – Libro.fm – Goodreads
8. I'll Be You by Janelle Brown
As children, Sam and Elli were two halves of a perfect whole: Gorgeous identical twins whose parents sometimes couldn't even tell them apart. They fell asleep to the sound of each other's breath at night, holding hands in the dark. And once Hollywood discovered them, they became B-list child TV stars, often inhabiting the same role.
But as adults their lives have splintered. After leaving acting, Elli reinvented herself as the perfect homemaker: Married to a real-estate lawyer, in a house two blocks from the beach. Meanwhile, Sam has never recovered from her failed Hollywood career, or from her addiction to the pills and booze that have propped her up for the last 15 years.
Sam hasn't spoken to her sister since her destructive behavior finally drove a wedge between them. So when her father calls out of the blue, Sam is shocked to learn that Elli's life has been in turmoil: Her husband moved out, and Elli just adopted a two-year-old girl. Now she's stopped answering her phone and checked in to a mysterious spa in Ojai. Is her sister just decompressing, or is she in trouble? Could she have possibly joined a cult? As Sam works to connect the dots left by Elli's baffling disappearance, she realizes that the bond between her and her sister is more complicated than she ever knew.
Links: Amazon – Libro.fm – Goodreads
9. The Girls by Emma Cline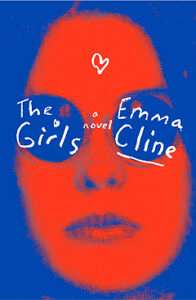 Northern California, during the violent end of the 1960s. At the start of summer, a lonely and thoughtful teenager, Evie Boyd, sees a group of girls in the park, and is immediately caught by their freedom, their careless dress, their dangerous aura of abandon. Soon, Evie is in thrall to Suzanne, a mesmerizing older girl, and is drawn into the circle of a soon-to-be infamous cult and the man who is its charismatic leader. Hidden in the hills, their sprawling ranch is eerie and run down, but to Evie, it is exotic, thrilling, charged—a place where she feels desperate to be accepted.
As she spends more time away from her mother and the rhythms of her daily life, and as her obsession with Suzanne intensifies, Evie does not realize she is coming closer and closer to unthinkable violence, and to that moment in a girl's life when everything can go horribly wrong.
Links: Amazon – Libro.fm – Goodreads
10. Godshot by Chelsea Bieker
Drought has settled on the town of Peaches, California. The area of the Central Valley where fourteen-year-old Lacey May and her alcoholic mother live was once an agricultural paradise. Now it's an environmental disaster, a place of cracked earth and barren raisin farms. In their desperation, residents have turned to a cult leader named Pastor Vern for guidance. He promises, through secret "assignments," to bring the rain everybody is praying for.
Lacey has no reason to doubt the pastor. But then her life explodes in a single unimaginable act of abandonment: her mother, exiled from the community for her sins, leaves Lacey and runs off with a man she barely knows. Abandoned and distraught, Lacey May moves in with her widowed grandma, Cherry, who is more concerned with her taxidermy mice collection than her own granddaughter. As Lacey May endures the increasingly appalling acts of men who want to write all the rules, and begins to uncover the full extent of Pastor Vern's shocking plan to bring fertility back to the land, she decides she must go on a quest to find her mother, no matter what it takes. With her only guidance coming from the romance novels she reads and the unlikely companionship of the women who knew her mother, she must find her own way through unthinkable circumstances.
Links: Amazon – Libro.fm – Goodreads
Any other fiction books about cults I should add to the list?! Let me know in the comments!